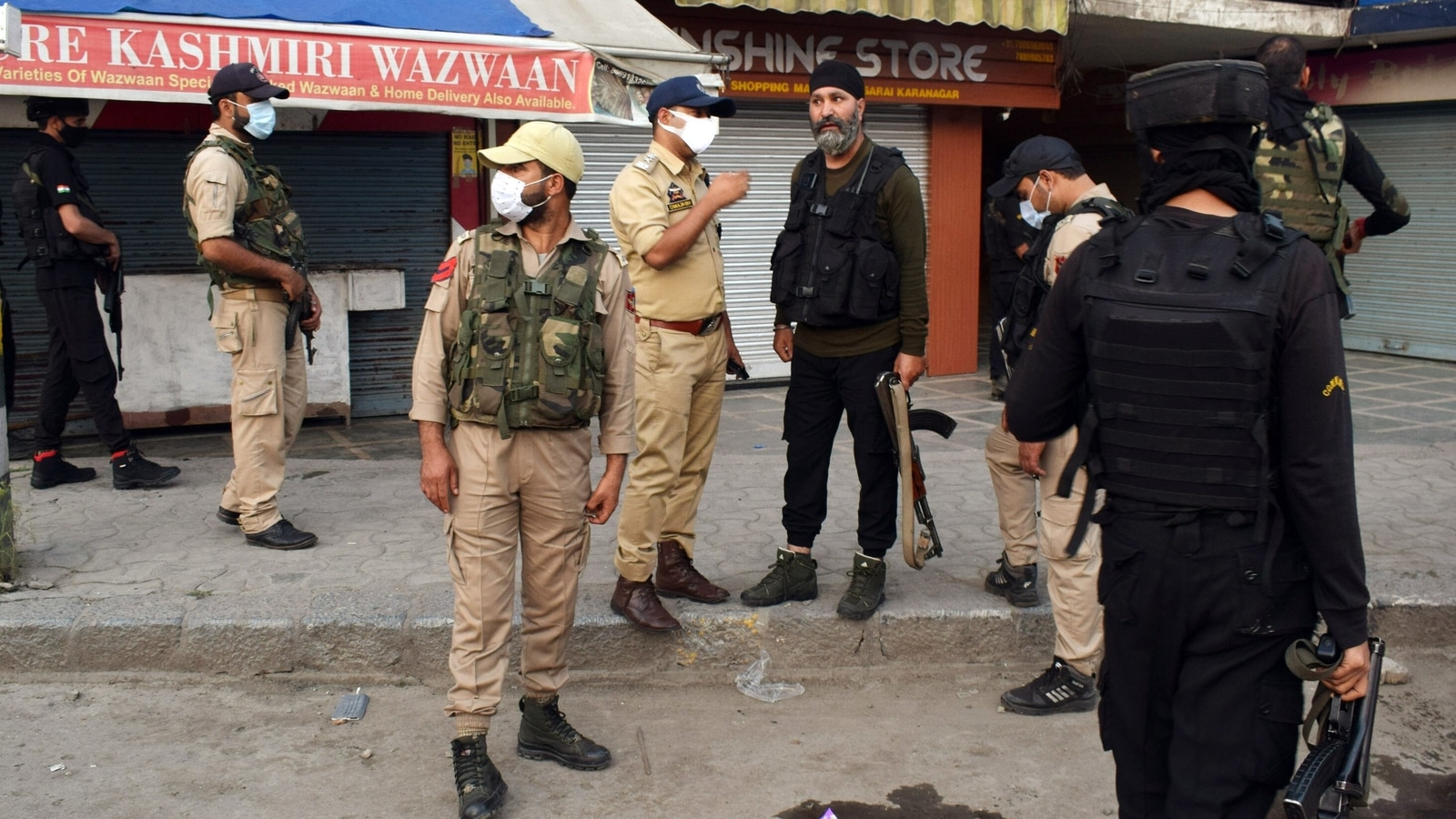 3 terrorist attacks in J&K; 1 civilian killed, another injured | Latest India News
Three separate terrorist attacks rocked Srinagar on Saturday, resulting in the death of a civilian in one of the attacks. Another civilian was injured in the second attack in Srinagar, while in the third incident where terrorists threw a grenade at a CRPF bunker in Anantnag district, no damage was done. has been reported.
In the first incident at around 5:50 p.m., terrorists shot at Majid Ahmad, a resident of Chattabal Srinagar in Karan Nagar, seriously injuring him, a police official said. Ahmad was taken to the nearby SMHS hospital, where he succumbed to injuries during treatment, PTI reported.
At around 8 p.m., militants shot and wounded another person, identified as Mohammad Shafi Dar, at the SD settlement of Batamaloo. Dar sustained a serious gunshot wound and was immediately transferred to a nearby hospital. J&K Police have recorded cases in the twin incidents and investigations have been initiated.
In Anantnag, a grenade was thrown at the 40 CRPF Battalion's bunker at KP Road in the South Kashmir district at 6:50 p.m., another police official said. Reports say the grenade missed the target and the explosion caused no casualties.
(With contributions from the agency)
Close story