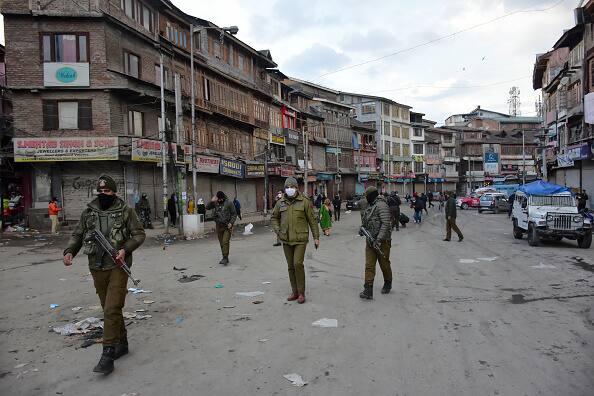 Al-Badr terrorist network arrested in Sopore, seven including 4 militants apprehended
New Delhi: Jammu and Kashmir Police said on Saturday that four terrorists and three of their accomplices were apprehended in Dangiwacha area of ​​Sopore district.
According to the police spokesperson, after obtaining specific information that the terrorist organization Al-Badr intended to carry out attacks against security personnel in Sopore in many places, a combined operation CASO (Operation cordon and search) was undertaken by the police, and other security forces, ANI reported.
"During the search operation, 3 unclassified terrorists were arrested and incriminating material including weapons and ammunition were recovered," Sapore police told ANI news agency.
During the search operation, 3 unclassified terrorists were arrested and incriminated material, including weapons and ammunition, was recovered: Sopore Police

— ANI (@ANI) February 12, 2022
According to the media, after their denunciation, another unidentified terrorist, Ashraf Nazir Bhat, was apprehended in a combined CASO by Sopore Police and 21 RR, along with three terrorist/OGW associates, Mohd Ashraf Malik, Mohd Afzal Thoka and Shabir Ahmed. Shah.
According to preliminary investigations, those detained are associates/OGW of the militant organization LeT and have provided logistical and other material assistance to the militants.
Accordingly, a case has been filed with the police station under the relevant provisions of the law, and further investigation is ongoing, according to the statement.
Terrorists earlier threw a grenade at a combined group of Jammu and Kashmir Police and Border Security Force (BSF) in Bandipora, killing one policeman and injuring four others.
(With ANI inputs)