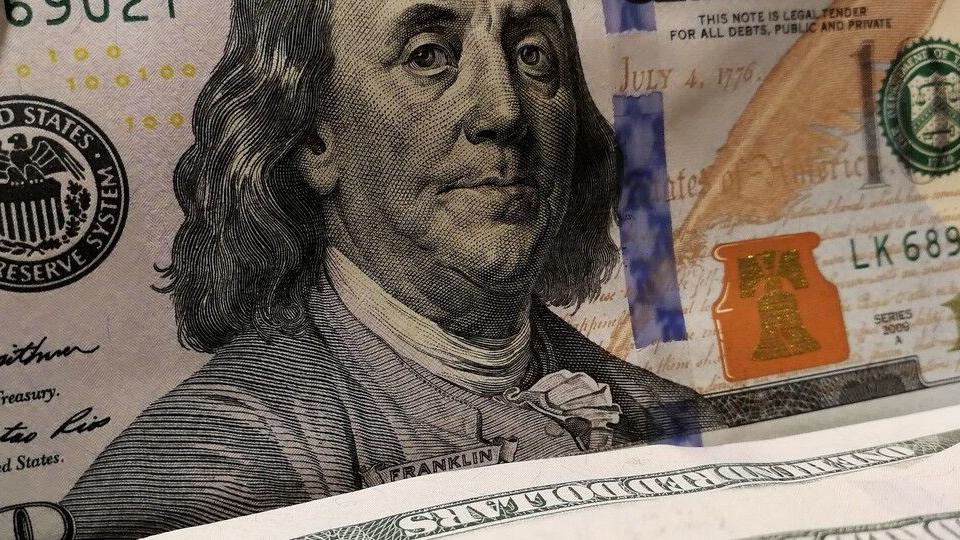 APPROVAL: Vote "yes" on 78 to end the shady slush funds | Subscriber content
Colorado entered the Great Pandemic without a "rainy day fund" to help immediately tackle the disaster. It is not the fault of the recently appointed state politicians. Much of the blame lies with former Governor John Hickenlooper and others who mismanaged federal funds allocated to our state.
To avoid crazy spending that lacks accountability and transparency, voters in Colorado wisely petitioned for Amendment 78 in the November ballot. If understood correctly, voters should adopt this proposal in a landslide. It protects the best financial interests of the public against politicians with other agendas.
Incredibly, when the federal government funnels money into Colorado, a handful of statewide officials can spend it however they want. They don't need to ask the Legislature before they just spend money on almost anything.
As explained earlier in this space, former Colorado Governor John Hickenlooper – elected to the US Senate in 2020 – had eight years to build up a substantial contingency fund for an outbreak or other disasters. He could and should have used the remaining millions of federal dollars the state received for economic recovery after the terrorist attacks of September 11, 2001.
Ten years passed between the attacks and the day Hickenlooper took office in 2011. Instead of putting money aside for the next big crisis, Hickenlooper spent it. Media investigations revealed that six figures of federal disaster funds went to Hickenlooper's substantial and futile defense against serious ethics charges. Despite the costly taxpayer-funded defense, the Colorado Ethics Commission convicted Hickenlooper on two counts of accepting illegal corporate donations and imposed a record fine on him.
None of this stopped Hickenlooper from securing a decisive victory that toppled Sen. Cory Gardner. Hickenlooper's big win could signal to other politicians a false assumption that Coloradians don't care whether politicians abuse federal money. Amendment 78 would put an end to this fantasy.
Unlike illegal corporate donations to pay for Hickenlooper's travel, his misuse of recovery funds was legal. It was legal even though Hickenlooper spent more than six figures on "personal services" and nearly half a million in dues to various clubs. Colorado voters resented Gardner so much – mainly because the senator supported then-President Donald Trump – that they elected Hickenlooper despite his misdeeds. That doesn't mean they want more spending shenanigans. It only means that they stood against Trump and his political allies, to Hickenlooper's good fortune.
During Hickenlooper's first term as governor, nearly half of the remaining $ 10 million in recovery funds disappeared. That's a lot of money the state could have otherwise used to distribute food, masks and other needs during the early days of the pandemic.
Amendment 78 would require the legislature to appropriate the spending of "money held", defined on the ballot as "money provided to the state". This would include federal grants, settlement funds given to the state in lawsuits (think Volkswagen and opioid regulations), and other "provided to the state" funds.
Colorado voters reliably protect their wallets against politicians on the right and left who consistently show a gluttonous and insatiable appetite for wasting other people's money. They waste it on questionable social programs for the rich and poor, on extravagant trips, on projects awarded without legitimately competitive tenders, and more. That's why voters consistently push back attacks on Colorado's unique Taxpayer Bill of Rights.
Amendment 78 would put an end to the misuse of "free" money to the state from the Federal Reserve. The law would subject federal money to checks and balances involving the scrutiny of 100 members of the Colorado General Assembly. This means that the money would more likely benefit the public, rather than going for "personal services", ethics violations, or other expenses unilaterally incurred by the governor, attorney general and other senior officials. of State. They should justify the expenses to people from all walks of life representing every square inch of Colorado.
It is hard to believe that we need another electoral measure to ensure responsible use of government funds. Unfortunately, the Chicago chicane established the need for more restraint on political heavyweights.
This should be the easiest question on the ballot. Voters who want their money to be used for its intended purpose, with accountability and budgeting, should approve Amendment 78. Vote 'yes' to end the shady big black drums.
The Gazette Editorial Board