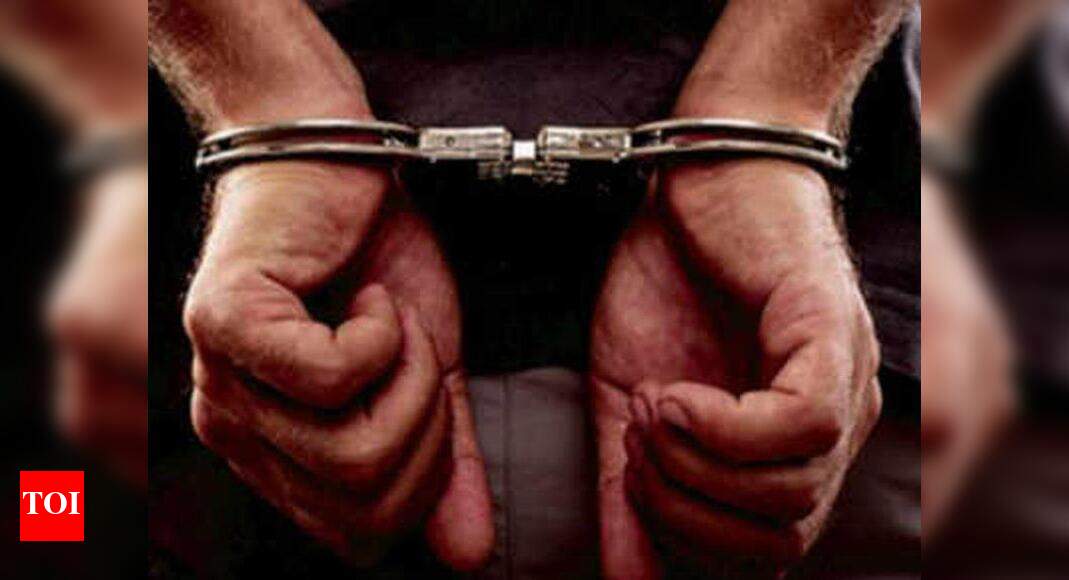 ATS Arrests Nagpur Trio and Breaks Key Maharashtra Bond | Lucknow News
LUCKNOW: Three residents of Nagpur, suspected of being part of the Maharashtra union of the Pan-Indian Illegal Religious Conversion Network, were arrested on Saturday by the Anti-Terrorism Squad (ATS) of the UP police. Interrogation of the trio, who are brought to UP by road, could unravel the bigger plot and help break the national chain, police said.
The Nagpur trio of Rameshwar Kawre alias Adam, 30, Kaushar Alam, 50, and Bhuriya Bando alias Arslan Mustafa were in regular contact with the hub, Umar Gautam, who was arrested last month in Jamia Nagar, Delhi, for having attracted poor individuals, tribals. and children with speech and hearing impairments with money and convert them to Islam.
While Kamre aka Adam, who ran an IT solutions company, was the critical interface with Gulf managers through his Egyptian wife, Maihasan Ali, his other assistant Arslan, a hizama (cupping) therapist mobilized funds for the network in western India. Their third accomplice, Kaushar Alam, is a seed businessman and has helped expand the network in Karnataka and Maharashtra, said Gajendra Kumar Goswamy, IG, ATS.
ADG Law and Order Prashant Kumar said, "Besides the Nagpur trio, other Maharashtra accomplices under the radar include Vijay Vargiya and Faraz. Hawala money was used in the name of charity and invested in illegal conversions by mastermind Umar Gautam. In 2018, Adam, Arslan, and Kaushar met Umar in Delhi and came up with a strategy to expand the network into Maharashtra.
On June 21, Umar Gautam and his assistant Mufti Kazi Jahangir Qasmi of the Islamic Dawah Center, Delhi, were arrested by UP ATS. His other accomplices, Irfan Sheikh, an interpreter at the Indian Sign Language Research and Training Center, Delhi, Munna Yadav and Rahul Bhola were arrested a week later, followed by the big take of Gujarat businessman Salahuddin Jainuddin.