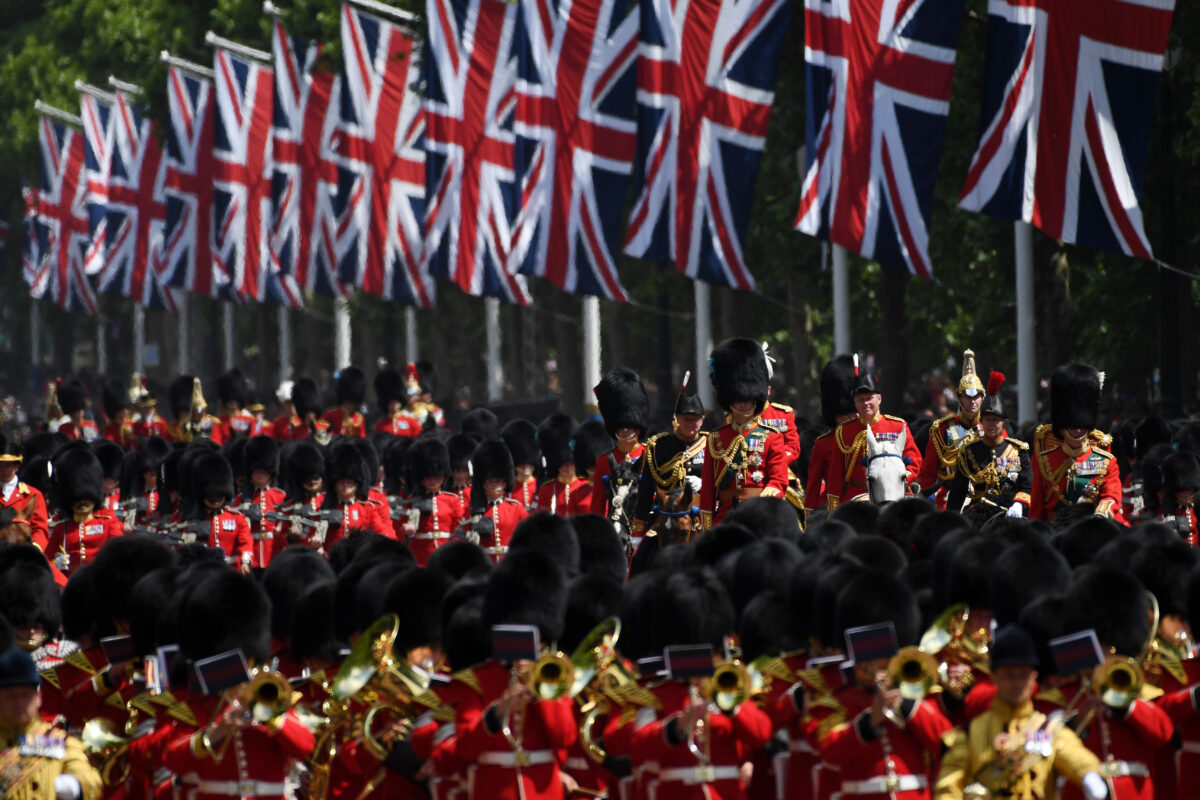 Australia has raised the security level for travel to the UK due to terrorist threats
Australia has raised its security alert for travelers to the UK due to the terrorist threat.
The warning level for the UK has changed from green to yellow, as have travelers to the US, Peru, France, Greece and Indonesia.
Green is the level one warning, which means travelers should take normal security precautions, such as using common sense and looking out for suspicious behavior.
Yellow is the level two warning, meaning travelers should exercise a high degree of caution and pay close attention to their personal safety and current health status.
"We have revised our guidance for the UK. We now advise you to exercise a high degree of caution due to the terrorist threat," the Australian government said. smarttraveller website updated June 30.
"International terrorists have staged attacks in the UK. The UK government's terror threat level is "substantial", meaning it assesses that an attack is likely.
"Islamic extremism, far-right ideology and the status of Northern Ireland contribute to the threat."
"Always be alert to terrorism. Take official warnings seriously.
UK raises terror threat level after major attacks
There are five levels of terrorist threat in the UK, from bottom to top: "Low" – an attack is highly unlikely; "moderate" – an attack is possible but unlikely; "substantial" – an attack is likely; "severe" – an attack is highly probable; and "critical": an attack is very likely in the near future.
The terrorist threat level in the UK had already been raised to "severe" in November 2021 following a terrorist attack in Liverpool on November 14, 2021 and a fatal attack on British MP David Amess on October 15, 2021.
"Northern Ireland has a history of street violence and rioting, including attacks on police with rocks, fireworks and Molotov cocktails," the website says.
"The violence mainly occurred in loyalist areas of West and South Belfast, Londonderry and parts of County Antrim."
Australian authorities warn travelers to avoid areas where protests are taking place due to the potential for chaos and violence and to always be alert to the threat of terrorism and take official warnings seriously.
The Smartraveller website currently divides security advice for 177 countries into four levels.
These levels include "take normal safety precautions" (green, level 1), "exercise a high degree of caution" (yellow, level 2), "reconsider your need to travel" (orange, level 3) and "don't not travel". (red, level 4).