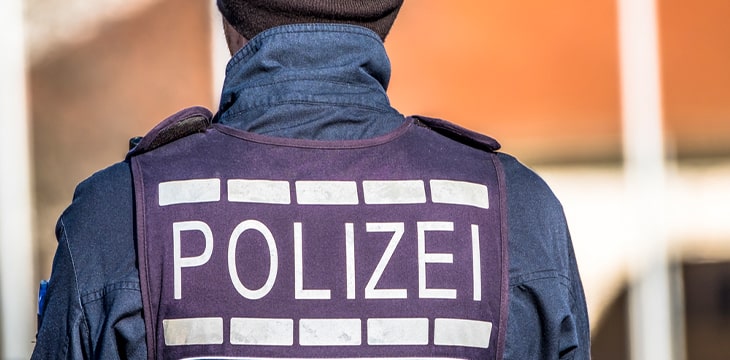 Binance: Germany Discovers Potential Exchange Links to Vienna Terror Attack
In November 2020, as the city was about to enter lockdown due to an outbreak of COVID-19, a suspected Islamic State sympathizer entered downtown Vienna and opened fire . Kujtim Fejzulai, armed with a handgun, automatic rifle and machete, killed four people and injured 23 others before being killed by Austrian police at the scene. Authorities quickly labeled the attack an act of Islamic terrorism.
Now German federal police say two men who may have helped the shooter used the Binance cryptocurrency exchange.
More details on the history of Binance
Here's what we know so far from the information made public:
The two men would be Drilon G, from Germany, and Blinor S, from Kosovo. Their full names were not made available.
Blinor S used a bank account to facilitate multiple Binance transactions, police say, while a Binance verification code was found on Drilon G's phone.
It is understood that the German Federal Police have requested details of all transactions related to the pair. This information was requested as part of planning for a potential terrorist attack.
Binance did not respond to an initial request for comment from Reuters, which announced the news, but its CEO Changpeng Zhao took to social media to dismiss the report as FUD.
FUD. Journalists chatting with people who got fired from Binance and partners who failed trying to smear us. We focus on anti-money laundering, transparent and welcome regulation. Actions speak louder than words. Thank you for your unwavering support! 🙏

— CZ 🔶 Binance (@cz_binance) January 21, 2022
Zhao later tweeted that while the cryptocurrency exchange is tied to the bad guys, the bank isn't, even though it uses the "same or more powerful" AML tools as the banks. Missing from this narrative is the fact that Binance only recently started complying with AML/KYC rules and only did so when regulators in Europe, America and Asia put immense pressure on them to do so.
It is important to note that none of the men have been charged or arrested with any crime at this stage. However, the prosecutors office named the couple as "suspected accomplices in the attack".
The importance of law and the myth of crypto-utopia
These events underscore the importance of following the law and that a laissez-faire approach to regulation such as that taken by Binance early on can lead to catastrophic results.
While it is important not to stifle innovation and take a moderate approach to regulation, it is also crucial that KYC/AML rules are adhered to and the importance of anti-trust finance regulation terrorism (CFT) is understood and taken seriously across the industry.
Far from freeing well-meaning anarchists to conduct peaceful commerce outside the oppressive eye of the state, anonymous transactions promoted across the industry make it easier for malicious actors, such as terrorists, and make it much more difficult for authorities charged with protecting the public to do so.
It's a lesson CZ and his cronies should have learned long ago. Although Zhao appears to be changing his mind on these matters to protect his business interests, this is still not being felt by much of the industry, which sees any regulation as an intrusion by unwanted governments.
However, Bitcoin was never designed to facilitate anonymous transactions that would make it easier for terrorists like Fejzulai to kill and maim innocent people. It was designed to make life more difficult for them and to ensure the prosecution of their accomplices if they commit such attacks.
To follow The CoinGeek Crypto Crime Cartel series, which plunges into the flow of groups – one of BitMEX at Binance, bitcoin.com, Blockstream, Metamorphose, Coinbase, Ripple, Ethereum, FTX and Attached– who co-opted the digital asset revolution and turned the industry into a minefield for naïve (and even experienced) market players.
New to Bitcoin? Discover CoinGeek bitcoin for beginners section, the ultimate resource guide to learn more about Bitcoin – as originally envisioned by Satoshi Nakamoto – and blockchain.