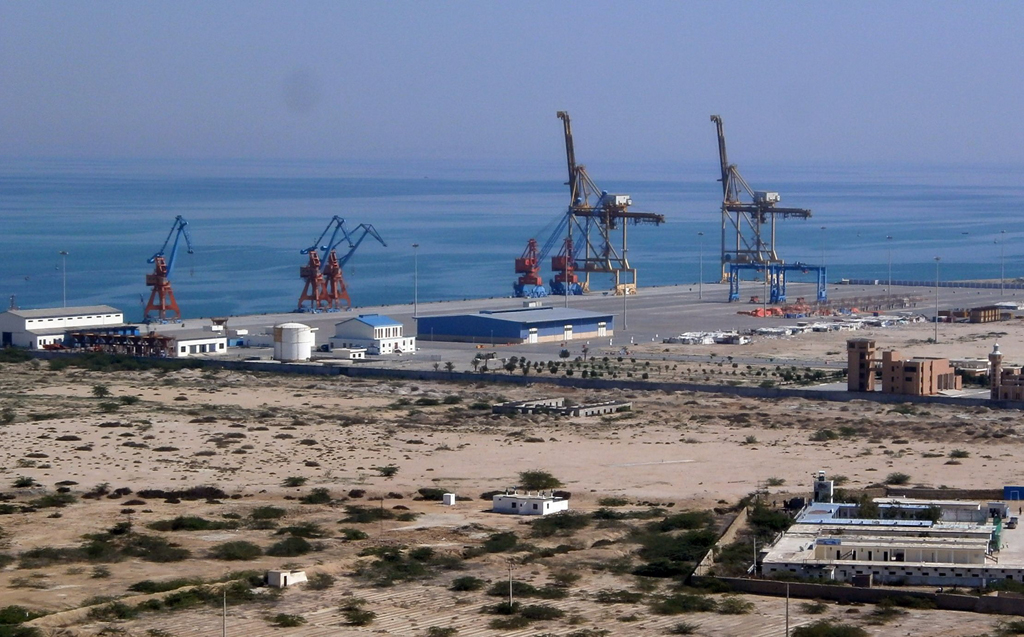 China demands full investigation of Gwadar attack
ISLAMABAD:

The Chinese embassy "strongly condemned" Friday's suicide bombing attack on a procession of Chinese personnel in the port city of Gwadar and called on the Pakistani authorities to conduct a thorough investigation and "severely punish the perpetrators," said Saturday a press release.
The embassy statement urged Pakistani authorities at all levels to take effective measures to strengthen the security of Chinese citizens in Pakistan and improve the security cooperation mechanism to prevent any recurrence of the incident.
On Friday, a suicide bomber targeted a motorcade carrying Chinese personnel on the Gwadar East Bay highway project in Balochistan, killing two local children and injuring several others. At least one Chinese national was among the injured, the embassy said.
"The Chinese Embassy in Pakistan strongly condemns this act of terrorism, expresses its sincere condolences to the injured in both countries and extends its deep condolences to the innocent victims in Pakistan," the statement said.
"The Chinese Embassy in Pakistan immediately launched the emergency plan, demanding that Pakistan properly treat the wounded, conduct a thorough investigation into the attack and severely punish the perpetrators," he added.
At the same time, relevant departments at all levels in Pakistan should take practical and effective measures to accelerate the implementation of enhanced security measures throughout the process and a security cooperation mechanism. improved to ensure that similar incidents do not recur. "
Read more: Dasu bus explosion: Pakistan, China agree to speed up investigation
The embassy has advised Chinese citizens in Pakistan to be vigilant and strengthen security measures, saying the security situation in Pakistan has been dire recently. "There have been several successive terrorist attacks, claiming several Chinese victims," ​​he added.
It was the second attack on Chinese nationals in the country in just over a month. In July, 13 people, including 9 Chinese nationals, working at the Dasu Dam site in Khyber-Pakhtunkhwa, died in an attack on their bus in Kohistan district.
The Home Office said in a statement that Friday's suicide bombing took place along the coastal road near a fishing colony. He added that a four-vehicle convoy, carrying Chinese nationals "with integrated security details from the army and police contingent" was targeted.
Gwadar police said on Saturday that a case had been registered at a Counter-Terrorism Department (CTD) police station against unidentified activists. They said the bomb blast left three children dead, while three others were injured.
Information Minister Fawad Chaudhry said the attack on Gwadar was aimed at sabotaging the economic outlook of the "great leaders" of China and Pakistan. He said in a tweet that "the enemy cannot undermine our resolve and we will spare no effort to bring those responsible to justice."
(WITH THE PARTICIPATION OF AGENCIES)