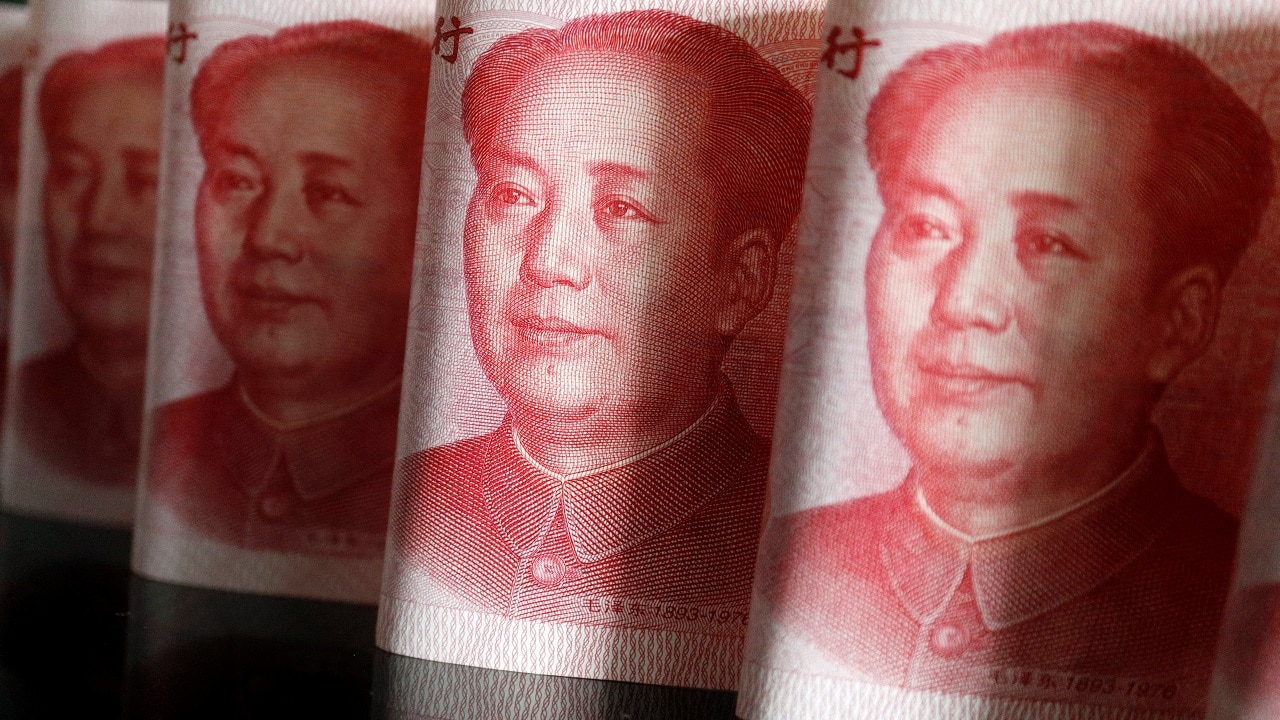 China: the real winner of any new Iranian nuclear deal
US Secretary of State Anthony Blinken correctly observed that China "is the most serious long-term challenge to the international order". But a new nuclear deal with Iran would only strengthen Beijing and alienate key regional allies.
Iran is arguably China's main ally in the Middle East. And by concluding a nuclear agreement with Tehran, the United States would play into Beijing's hands.
For years the Chinese Communist Party has sought to leave a light footprint in the Middle East, refraining from taking part in any of the region's many disputes. beijing avoid military intervention of any kind, preferring to present himself as a "friend of all" whose only interests were mutually beneficial economic relations. In doing so, China has sought to contrast itself with powers like Russia and the United States.
As China's economy grew, so did the Middle Kingdom's energy consumption. Indeed, China is today the first the biggest oil importer. This fact compels Beijing to keep trying to maintain its "friend of all" policy while simultaneously adding a security dimension to China's approach to the region. It also means that the importance of the Middle East for Beijing will only grow.
Iran is a key ally in this expansion. Both China and Iran want a reduced US presence in the region. And both regimes have a common interest in overthrowing the US-led international order. Indeed, according to a 2021 study by the US-China Economic and Security Review Commission (USCC), Beijing "considers that Tehran's opposition to the United States augments China's growing global influence".
Iran can also serve as a useful foil. from Tehran extensive The terrorist network is present on almost every continent, including North America, where several terrorist plots, some against US officials and journalists, have recently been foiled. Iranian proxies control Lebanon and Gaza and maintain decisive influence in Iraq, Syria and Yemen, giving them the ability to threaten and attack US forces in the region, as well as traditional US allies like Israel and Saudi Arabia.
And with the United States focused on the messy Middle East, America is less able to deter and confront a rising China. Indeed, Tehran can also threaten key sea lanes – trade lines that are critical in the emerging global competition between the United States and China. In short: Iran can both distract and attack the United States, aspects that only underscore its importance to Beijing.
A close relationship with Tehran also boosts Beijing's stature with enemies of the Islamic Republic in the Gulf, such as Saudi Arabia. China's ability to present itself as having influence over Iran only strengthens its grip on the Gulf kingdoms and Israel. China can pose as an arsonist and firefighter, like its Russian ally.
In the long term, China seeks to supplant the United States in a region that will continue to be critically important to American allies in Europe, Asia and beyond. Iran is a leading partner in achieving this goal.
Beijing has also not been shy about backing a nuclear deal. In June 2022, as negotiations between the United States and Iran stalled, Chinese Foreign Minister Wang Yi urged"The US side should sincerely acknowledge its responsibilities and respond positively to the Iranian side's reasonable demands." The Islamic Republic's foreign minister responded by praising Beijing's "constructive role".
China has more than geostrategic reasons to support the deal.
According to a report speak Jerusalem Post, US President Joe Biden "will rescind three executive orders regarding Iran, as well as secondary sanctions against 17 banks, which would release more than $7 billion belonging to Iran from South Korean banks". The United States would also "give Iran a one-time sanctions waiver to sell 50 million barrels of oil and allow trade talks in energy and aviation."
And there is little doubt how Iran would spend those funds.
General Franklin McKenzie, who previously served as the head of US Central Command before retiring in 2022, Told Fox News that the deal will give Iran's Islamic Revolutionary Guard Corps "additional funding to continue their destabilizing and malign activities in the region."
Eventually, the United States would also "lift the conventional arms embargo" on Tehran – an event that Richard Goldberg, architect of US sanctions and adviser to the Foundation for Defense of Democracies, describe as a "huge victory for Russia and China".
Russia has already bought Iranian drones intended for use in Ukraine, illustrating the futility of trying to treat nuclear negotiations with Tehran as separate from the administration's broader foreign policy goals.
According to the USCC, beijing is Iran's "first economic partner" and has resolutely continued to buy oil from Tehran despite the sanctions. The two nations have cooperated on a variety of defense issues, including the "dismantling" of US spy networks within their borders, as well as technology for Iran's cruise and ballistic missile programs. . Such cooperation is likely to continue and even expand after the agreement.
Perhaps more importantly, by bending over backwards to appease the world's leading state sponsor of terrorism, the United States would show not only that it is incapable of deciphering friend from foe, but that it is equally prepared to reward the latter at the expense of the former. Such a decision not only signals weakness but, at best, strategic confusion.
As the United States seeks to confront and deter China, it will need allies to be regional bulwarks, just as it did during the Cold War. Running away from allies and embracing enemies is no way to maintain security alliances.
Iran Deal supporters have argued that it will put Tehran's nuclear program "in the box", allowing the United States to leave the Middle East behind and turn to the Indo-Pacific. But the opposite is true. This will only erode existing alliances and relationships while serving Beijing's hopes of conquest and division. To paraphrase the legendary French diplomat Talleyrand, "It would be worse than a crime, it would be a mistake."
Sean Durns is a senior research analyst for CAMERA, the 65,000-member Boston-based Committee for Accurate Reporting and Analysis in the Middle East.