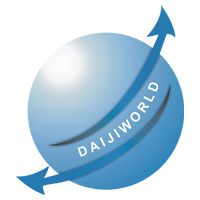 Cross-border drug trafficking is a "lifeline against terrorism" at J&K
By Cheikh Qayoom
Jammu, July 21 (IANS): Narco-terrorism is becoming a major challenge for the security forces as drug smuggling in more than 95% of cases is directly linked to the financing of various terrorist organizations in Jammu and Kashmir.
Intelligence agencies believe that all cross-border and cross-border contraband rackets at J&K are directly related to financing and sustaining terrorism across the border.
"In over 95% of drug trafficking cases, we were able to establish a direct link from across the border to finance terrorism at J&K.
"What was once an individual at the expense of the get-rich-overnight adventure has now become a cartel operation primarily run by agencies supporting and supporting terrorist activity here," said a senior intelligence officer.
The arrests of smuggling barons from Bihar and the Punjab whose direct links to cross-border drug traffickers have established the interstate dimension of this clandestine trade.
Security officials argue that it cannot be imagined that an interstate drug smuggling hub would get involved in racketeering without knowing the end use of the funds generated.
"Doesn't the interstate sponsor of drug trafficking know the origin of his shipment? If he knows the origin of those shipments, he also knows the end use of the funds generated from there," said one. senior security forces official.
Accepting the gravity and resulting damage that narco-terrorism has caused to peace and quiet in J&K, DGP, Dilbag Singh organized a high-level meeting in Jammu on July 19 to verify drug trafficking as it is used to fund various terrorist groups at J&K.
Jammu and Kashmir DGP Dilbag Singh chairs joint high-level security meeting; reviews security situation in #Jammu area. Asks officers to focus particularly on measures to control traffic narcotics because it is used to fund groups of terriers, "J&K police said in their statement. twitter handle.
Priority areas for tackling cross-border drug trafficking are LoC in Kupwara district in Kashmir and the Jammu-Samba-Kathua arc of the Athe international border in Jammu division, senior police officer said. .
It is estimated that over the past two years security forces, "especially the local police", have been able to seize drug shipments costing over 500 crore on the international market.