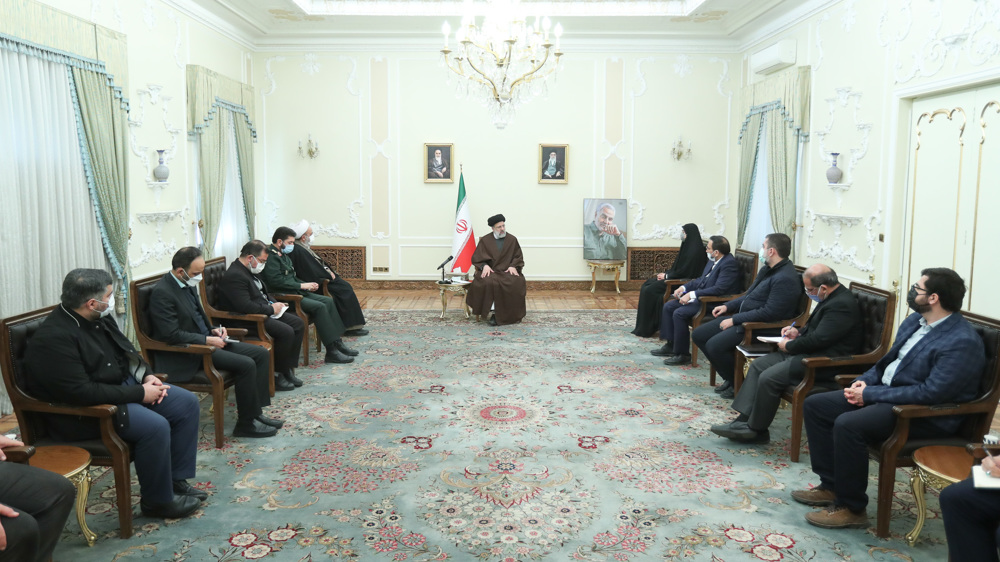 General Soleimani has created enormous capacity in the Muslim world by training Iraqi and Syrian forces
Iranian President Ebrahim Raeisi said the former commander of the Quds Force of the Islamic Revolutionary Guard Corps (IRGC) had created a huge capacity in the Muslim world by training Iraqi and Syrian forces.
Raeisi made the remarks during a meeting Monday with members of a special headquarters set up to mark the anniversary of the martyrdom of Lt. Gen. Qassem Soleimani, who was assassinated in a drone attack ordered by Former US President Donald Trump outside Baghdad International Airport in January 2020.
"Haj Qassem has managed to train very good Iraqi and Syrian forces to defend these countries and fight against oppression, and in doing so, he has created a huge capacity in the Islamic world," said the Iranian president.
The president highlighted the remarks of the leader of the Islamic revolution, Ayatollah Seyyed Ali Khamenei, who noted that General Soleimani should be considered a school of thought, saying: "The point is that Haj Qassem was not a one person but one school of thought, which sent a message to all societies. "
Raeisi said General Soleimani first developed his own personality and then tried to help others improve theirs.
Elsewhere in his remarks, the Iranian president stressed the importance of building new capacities and deploying revolutionary forces in the country, saying: to reverse these threats. "
General Soleimani and the deputy commander of the Iraqi group Hashd al-Shaabi Mahdi al-Muhandis, the two emblematic figures in the fight against the terrorist group Daesh, were killed in an American airstrike outside Baghdad international airport on January 3, 2020.
Days after the brazen act, the IRGC launched a volley of missiles at a major military base housing US forces in Iraq.
Iranian officials have repeatedly vowed to avenge the deaths of the two senior commanders.
Iran has denounced the assassinations as "state terrorism" and vowed to end the US presence in the region as the ultimate act of revenge, while urging neighboring Iraq to expel US forces from the country. .
Research in October revealed that a secret British intelligence base was likely involved in the US military drone strike that assassinated Iran's top anti-terrorism commander, among his other controversial targeted assassinations.
According to research, it "was likely" that the targeted assassination of General Soleimani was planned based on information obtained from the British Royal Air Force-managed Menwith Hill intelligence base in Yorkshire.