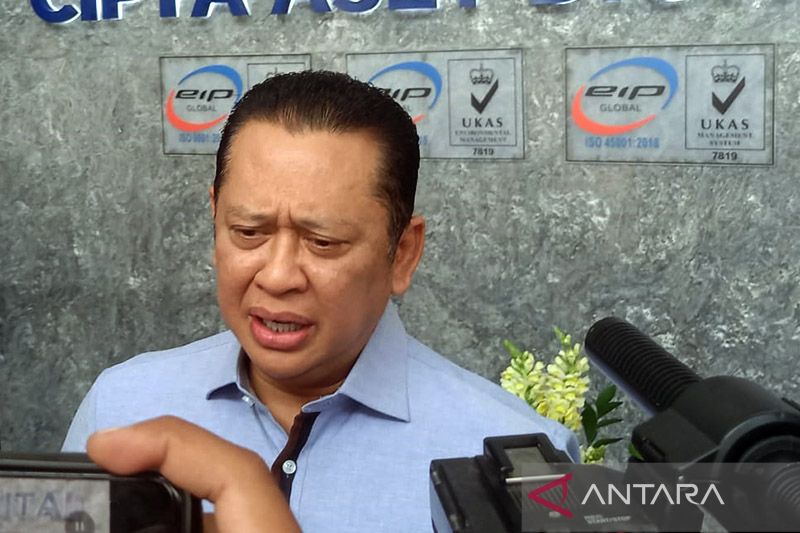 Investigate the case of an official involved in a terrorist network: MPR
The government must make early detection efforts to prevent the negative effects of radicalism and terrorism as well as improve surveillance, so that state officials stay away from radicalism and terrorism
Jakarta (ANTARA) – The Chairman of the People's Consultative Assembly (MPR), Bambang Soesatyo, has urged the government and the counter-terrorism police headquarters of Special Detachment (Densus) 88 to carry out a thorough investigation into the case of a state official who is allegedly involved in terrorist networks.
"I urge the government and national police to thoroughly investigate the state official in question and take firm action in accordance with applicable laws and regulations," Soesatyo noted in his statement here Monday.
The MPR President also urged the government to take preventive measures to curb the spread of terrorist ideology, especially in government circles. According to Soesatyo, the government must also emphasize that state officials should not be involved in terrorism and radical acts.
Related news: No more tear gas to secure football matches in stadiums: Police
"The government must make early detection efforts to prevent the negative effects of radicalism and terrorism as well as improve surveillance, so that state officials stay away from radicalism and terrorism," he said. – he points out.
He urged the government, through the Ministry of Administrative Reform and Bureaucratic Reform, to create a bureaucracy free from radicalism and terrorism. In addition, the government should implement various related policies, so that state officials can avoid radicalism and terrorist thoughts.
Chief of Police of Sampang, East Java, Deputy Commissioner Arman confirmed the arrest of the state official, with the initial S, by the team of the special detachment 88 for allegedly being involved in a terrorist network.
Related News: TGIPF Holds PSSI Executive Board Responsible for Kanjuruhan Tragedy
"Yes, it's true," he said in a short message to Pamekasan in East Java on Sunday evening October 16.
S is a teacher at Gunung Sekar State Elementary School, Gunung Sekar Village, Sampang District, Madura Island, East Java.
S was arrested around Trunojoyo Monument area, Sampang City on Thursday, October 13. The police then searched S's house, located on Jalan Merapi, Rongtengah Village, Sampang City. Some evidence in the form of books on terrorism and radicalism was also confiscated by staff.
Related news: G20 Summit: Indonesian government finalizes security arrangements
Related News: National economic growth ranks second among G20 countries: Minister