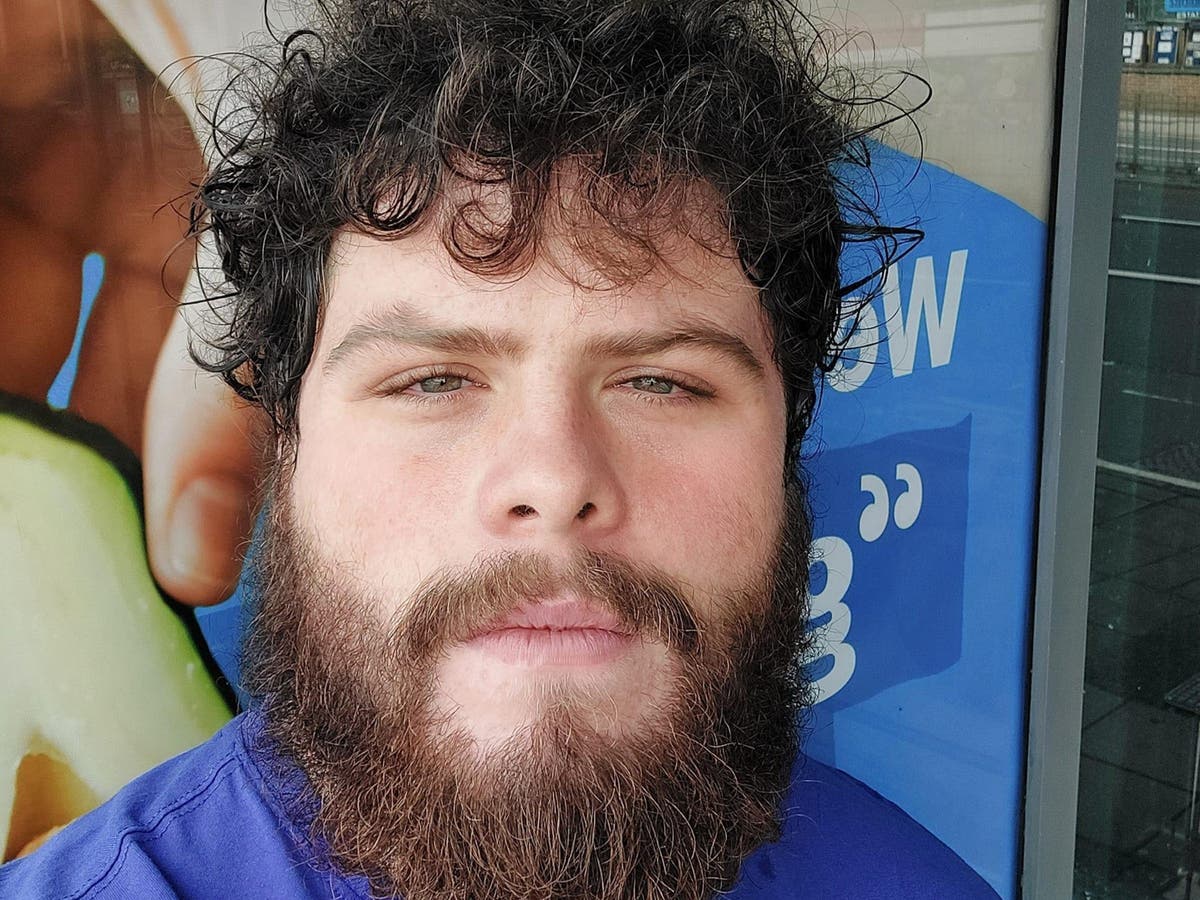 Plymouth shooting: Threat of violence from Incel 'not being addressed' a year after tragedy, MP warns
Another mass shooting like the rampage that left five people dead in Plymouth a year ago will happen again unless the government tackles the threat posed by incels, an MP has warned.
Luke Pollard, who represents the area where the shooting took place, said The Independent he had exposed a "rotten underbelly of our society that we knew little about and had no means of challenging".
"A year later, we still don't really understand incel culture – the systems aren't in place to identify young men who go down this path or how to rescue them," he said.
"If we want to prevent another Keyham from happening again, we have to tackle the incel culture. We need a coherent strategy on how we deal with this.
Jake Davison, 22, murdered his mother before wandering the streets with a shotgun and killing a three-year-old girl, her father and two other bystanders on August 12, 2021, before killing himself.
It was Britain's worst mass shooting in over a decade, and social media posts quickly emerged suggesting Davison identified as an incel.
Short for "involuntary celibacy", the term describes a loose online movement for men who believe they are incapable of having romantic or sexual relationships with women.
Although not explicitly violent, the incel movement has already been linked to several mass shootings that have left more than 50 people dead in the United States and Canada since 2015.
An inquest next year will probe Davison's ideology and the extent to which it affected his actions, and proceedings have already revealed he was reported to the counter-terrorism program Prevent by his mother.
Police did not say the Plymouth shooting was a terrorist attack, as they believe Davison was primarily motivated by mental health issues and personal grievances, rather than a 'political, religious, racial or ideological cause' which would meet the legal definition of terrorism in the UK.
MI5's position is that incel ideology should not be automatically treated as terrorism, but recognized as "potential terrorist motivation" and assessed on a case-by-case basis.
Mr Pollard said he understood why the Plymouth shooting was not officially defined as terrorism, but warned: "[inceldom] has to go somewhere else and he doesn't fit anywhere else at the moment.
"This is happening in all of our communities behind closed doors on toxic parts of the internet.
"There is nothing Devon specific about this tragedy, it could have happened anywhere in the country. Because of that, it could still happen again.
Some experts are increasingly concerned that the current interpretation of terrorism means that the potential for attacks motivated by inceldom and other forms of mass violence are not considered.
Researchers who have chronicled the impact of online subcultures at the Institute for Strategic Dialogue (ISD) have warned that incel communities are always "easy to stumble upon and access" online. , and that the material is promoted by algorithms on mainstream social media.
Milo Comerford, head of extremism research at ISD, said inceldom was more of a "framework through which to view the world and blame others for your problems", rather than a defined ideology.
"Incels reflect what's happening more broadly with extremism and how online communities facilitate it…it's harder to place people in ideological buckets," he said. The Independent.
"We need a much better and broader violence prevention architecture that can anticipate, respond to, and intervene in threats in a much more upstream way that goes beyond just the police. counter-terrorism and a very narrow Prevent-type approach."
Tim Squirrell, communications manager at ISD, said there was an ongoing threat of incels committing "mass violence", adding: "We need to understand mass violence and targeted violence as problems in and of themselves. , rather than as problems only insofar as they fit into an ideological framework.
A 2021 report from Britain's Independent Examiner of Terrorism Legislation warned that "new cause terrorism, such as attacks by incels and school shooters", was on the rise, and authorities were beginning to s worry about the large number of people who did not belong to the "traditional categories". of extremism.
Jonathan Hall QC said counter-terrorism police were still able to investigate the incels but prosecutors were then faced with the "challenge" of proving terrorist motivation beyond a reasonable doubt.
Its report concluded that the existing legal definition of terrorism was "broad enough to capture modern phenomena such as incel violence".
Mr Pollard has introduced a bill in Parliament that would make "hostility or prejudice against women" an aggravating factor in the conviction of violent crimes.
"The tragedy has given us two responsibilities now; one is to make sure we take care of each other and the second is to make sure it doesn't happen again," the MP said.
"We first need to understand why this happened. As a society, we have seen this hatred reproduce before our very eyes, and I do not yet see a determination to understand and fight against it.
"We need an intergovernmental strategy that identifies this as a problem and seeks to provide solutions."
A counter-terrorism police spokesman said officers take the threat of incels seriously and have dedicated resources to analyze and assess the problem.
"Although counter-terrorism police do not explicitly define "incel" as a terrorist ideology, it is possible that some incels cross the threshold of terrorism if they use violence, threaten people or encourage action in order to advance their vision. of the company," a statement added.
A Home Office spokesperson said: 'The shooting in Plymouth was tragic and a year later our thoughts remain with the victims, their families and the community. We pledge to fight against those who promote extremist ideology, violence and hatred in our society, and who radicalize others towards terrorism.
"Serious violence or the threat of serious violence for the purpose of advancing incel beliefs is likely to meet the definition of terrorism. Whether the police treat an incident as a terrorist incident is an independent, operational decision by the police determined by the facts of the case.
On Friday, to commemorate the anniversary, a service is being held at St Andrew's Church and a vigil for the immediate community will be held in Keyham.
"The vigil is a time to come together, reflect and remember the people we have lost," said Dr Charlotte Cree, councilor for the Devonport ward where the shooting happened.
Separately, members of the public will be able to light candles near Smeaton's Tower, the lighthouse by the sea.