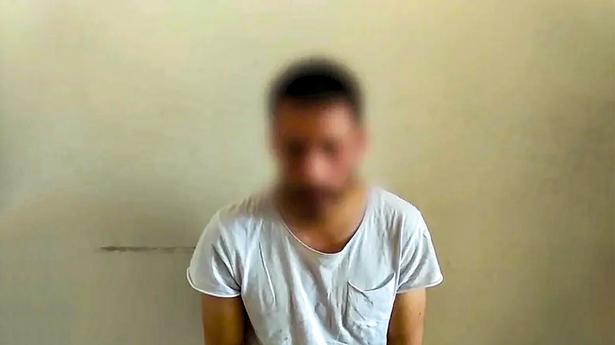 Russia arrests ISIS member planning suicide bombing in India
An Islamic State terrorist, who was plotting a suicide bombing against a member of India's ruling elite for his offensive comments about the Prophet, has been arrested in Russia

An Islamic State terrorist, who was plotting a suicide bombing against a member of India's ruling elite for his offensive comments about the Prophet, has been arrested in Russia

A Central Asian Islamic State operative planning a suicide bombing in India has been arrested by Russia's Federal Security Service (FSB). In a press release, the FSB said the person had traveled to Turkey where he had received instructions and training to carry out "a terrorist act by self-detonation against one of the representatives of the ruling circles of the India".
"It has been established that a foreigner in the period from April to June 2022, while in the territory of the Republic of Turkey, was recruited by one of the leaders of the International Terrorist Organization – " IS "as a suicide bomber. His indoctrination was carried out remotely through the accounts of the messenger Telegram and in personal meetings in Istanbul by a representative of the terrorist organization, "the Russian press release reads.
Moscow security officials also released a video showing the suspect laying out the plans in Russian. It is understood that the suspect had sworn allegiance to IS emir Abu al-Hasan al-Hashemi al-Qureishi, who is known to be a self-proclaimed leader of the terror group.
Monday's announcement from Moscow came months after former BJP leader Nupur Sharma made some derogatory remarks about the Prophet. Al-Qaeda in the Indian Subcontinent (AQIS) had threatened to target India amid the controversy. Moscow's press release did not name any specific Indian leader the IS member planned to attack, but the Russian side said he was arrested before he could fly to India "to commit a highly publicized act of terrorism".
Controversial remarks

The FSB noted that the would-be suicide bomber was ordered to leave for Russia, complete the necessary paperwork and fly to India to commit the act of terrorism, according to the report.
Ms Sharma was suspended and the party's media chief in Delhi, Naveen Kumar Jindal, was expelled by the BJP after their controversial remarks against the Prophet sparked protests across the Muslim world earlier this year.
ISIS and all its affiliated organizations, responsible for a series of savage attacks and killings in Iraq and Syria, have been banned in India under the Unlawful Activities (Prevention) Act.
The recruitment of young Indians into the team and their radicalization is a matter of grave concern for the country, especially with regard to their likely impact on national security when these young people return to India, the Home Ministry said. of the Union while banning the terrorist group.
(With PTI inputs)