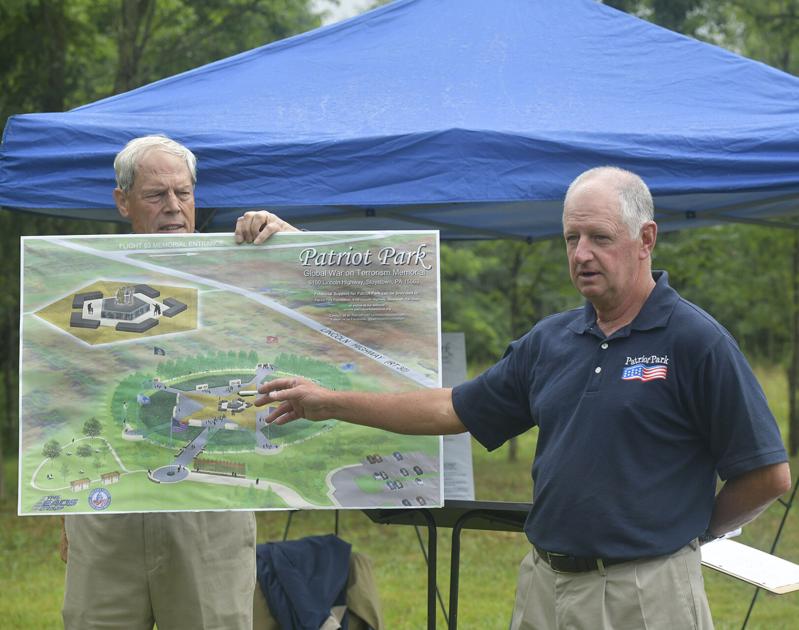 'Served their Country': Soldiers Spurred on by 9/11 Attacks Die in Global War on Terrorism | New
STOYSTOWN – There will be over 7,000 flags of the United States fluttering in the wind as visitors walk to the recently opened Patriot Park Global War on Terrorism Memorial for the 20th anniversary of the September 11, 2001 terrorist attack.
Each flag represents American life lost in the war that began less than a month after the crash of United Airlines Flight 93 in Somerset County with 40 passengers and crew on board – and strikes were carried out against the twin towers of the World Trade Center and the Pentagon.
The park's long-term plan includes golden stars on the ground with the names of all the dead, a plaza, educational exhibits, a brick walkway, and a statue of a kneeling soldier. But, for now, the flags are fluttering silently over the site of the National Flight 93 Memorial, which is due to be officially opened on September 3.
"You look through these flags, and each represents a mother or father, son or daughter, brother or sister, who has not returned," said Randy Musser, president of the Patriot Park foundation. "They went to serve their country, left for a foreign country and never returned home. That kind of home report for you. It's not just a name. It's not just a person. There is a whole family connected to this person and how it impacted everyone. "
The global war on terrorism was launched when a US-led coalition attacked Afghanistan on October 7, 2001 to root out Al-Qaida terrorists and oust the Taliban from power. An invasion of Iraq followed in 2003.
These conflicts, with all their personal and geopolitical ramifications, date back to the morning of September 11, 2001.
The report of a first aircraft hitting one of the towers could initially have been considered an accident. But when the second tower was hit, the world changed.
"Until then, no one knew," said Sean Mullen, an Afghan Marine Corps veteran who recently retired to Johnstown. "There was an overwhelming sense of certainty at that point. No one really knew what was going on before. But the second, you knew it wasn't a mistake. It was no accident at the time.
Approximately 2.8 million fully voluntary US servicemen have visited the war zones in Iraq and Afghanistan.
Being part of this group and helping the country respond to 9/11 made Matthew Paterson, a resident of Conemaugh Township, Somerset County, Iraq resident and veteran, feel like "to serve, to be a part of something." something bigger than oneself ".
Dave Sutor is a reporter for The Tribune-Democrat. He can be reached at (814) 532-5056. Follow him on twitter @Dave_Sutor.