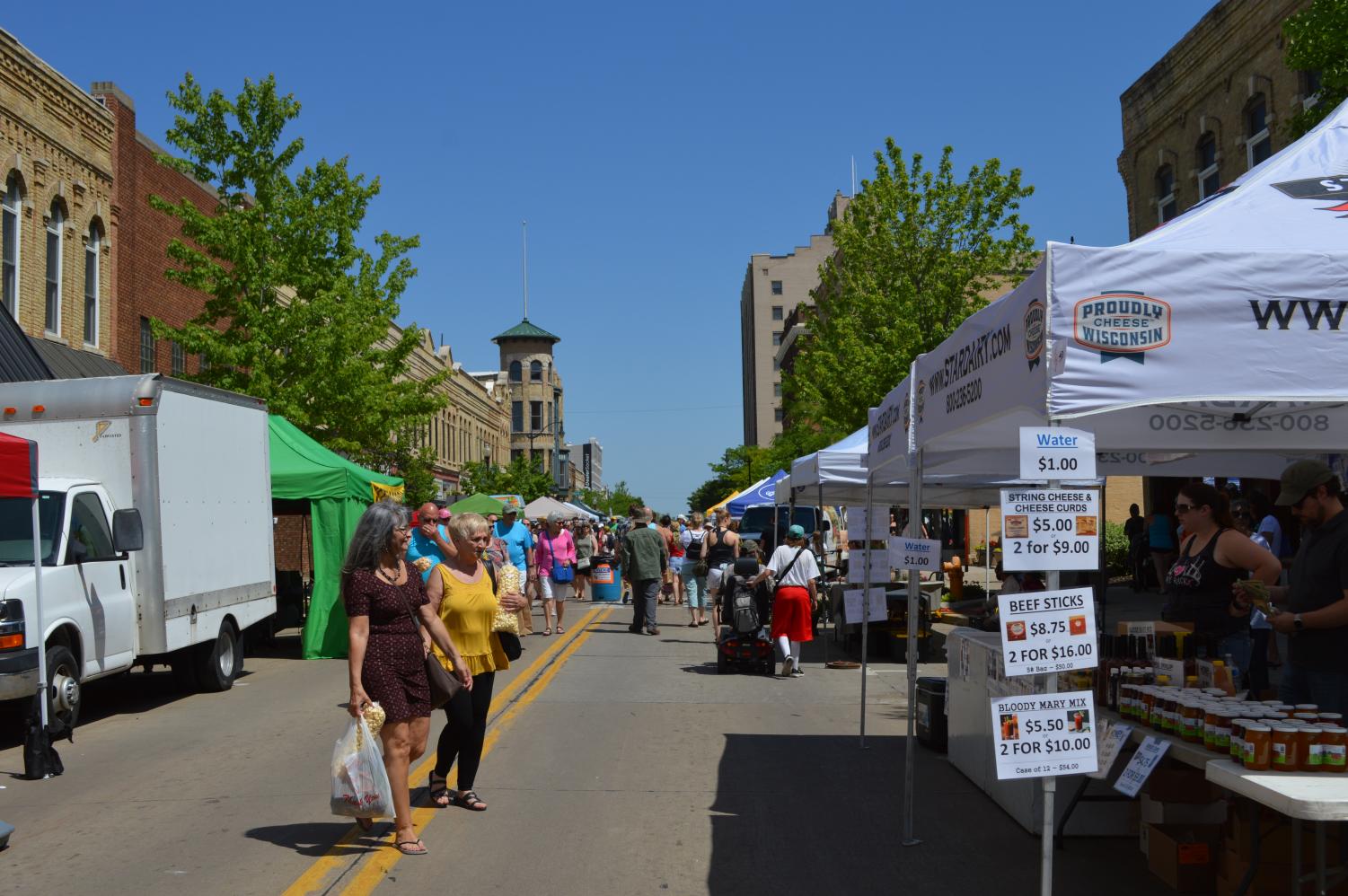 Spring break… without breaking the bank
Just because you're trying to save money doesn't mean you can't enjoy your spring break anymore.
While the norm for college students to travel during spring break has continued for years, some students simply don't have the funds to do so.
With social media constantly reminding you of your classmates enjoying the Florida sunshine with mixed drinks in hand, it can be hard to escape the feeling of missing out.
Still, there are plenty of inexpensive activities you can do to make the most of your spring break without breaking the bank.
be smart
Ditch the usual 10 pages and math equations to create something beautiful.
Unleash your inner artist with a craft party, alone or with a group of friends, whatever your artistic level.
It's the perfect time to host a Bob Ross reunion with cheap paints and snacks to last the night away.
If you want to support a local business, Jambalaya of Oshkosh on North Main Street hosts an arts night every Thursday open to artists of all skill levels.
Non-members are encouraged to make a small $5 donation and bring their own materials to work on their projects and converse with other artists.
Find a secondary activity
Without classes, homework, and extracurricular activities, you can feel like you have a little too much free time during spring break.
Take advantage of this time to earn a little extra money for the rest of your semester by taking on a co-worker's shift at work or even finding a new side hustle.
Earning a few extra bucks can be as simple as signing up to deliver DoorDash orders or doing odd jobs for your neighbor.
With warmer temperatures and longer days, it's also a great time to start spring cleaning. Bringing clothes you no longer wear to resale stores can earn you extra cash.
Local support
You don't need to book a plane ticket to see something new.
Discovering a new place can be as simple as taking a short adventure to a part of your own town that you normally glance at.
Downtown Oshkosh constantly has new businesses to provide new experiences.
Elsewhere Market recently joined the Oshkosh family, serving coffee while you shop for unique jewelry, candles, and decorations.
Supporting local businesses can be inexpensive, and you might even find your new favorite cup of coffee.
Skip the screens
Just because Wisconsin's early spring doesn't have perfect sunbathing weather doesn't mean you can't enjoy above-freezing temperatures.
With the snow melting, choose a day rather than a break with the best weather to unplug and take a walk.
A simple walk around your neighborhood or campus is enough to boost dopamine levels after a long, gloomy winter in the Midwest.
For those who want to try something a little more intense, hiking in state parks can serve as both a workout and a fun activity.
High Cliff State Park is conveniently located on Lake Winnebago for UWO students in the Fox Valley.
… Or not.
There's no shame in using your new found free time to binge on your favorite movies or TV shows.
A study from the Department of Communications at Michigan State University found that binge-watching can have surprising benefits, like promoting relaxation.
Plus, it provides insight into topics that interest you and opens up new discussions with other viewpoints.
So go ahead and watch the whole Game of Thrones series; we will not judge.