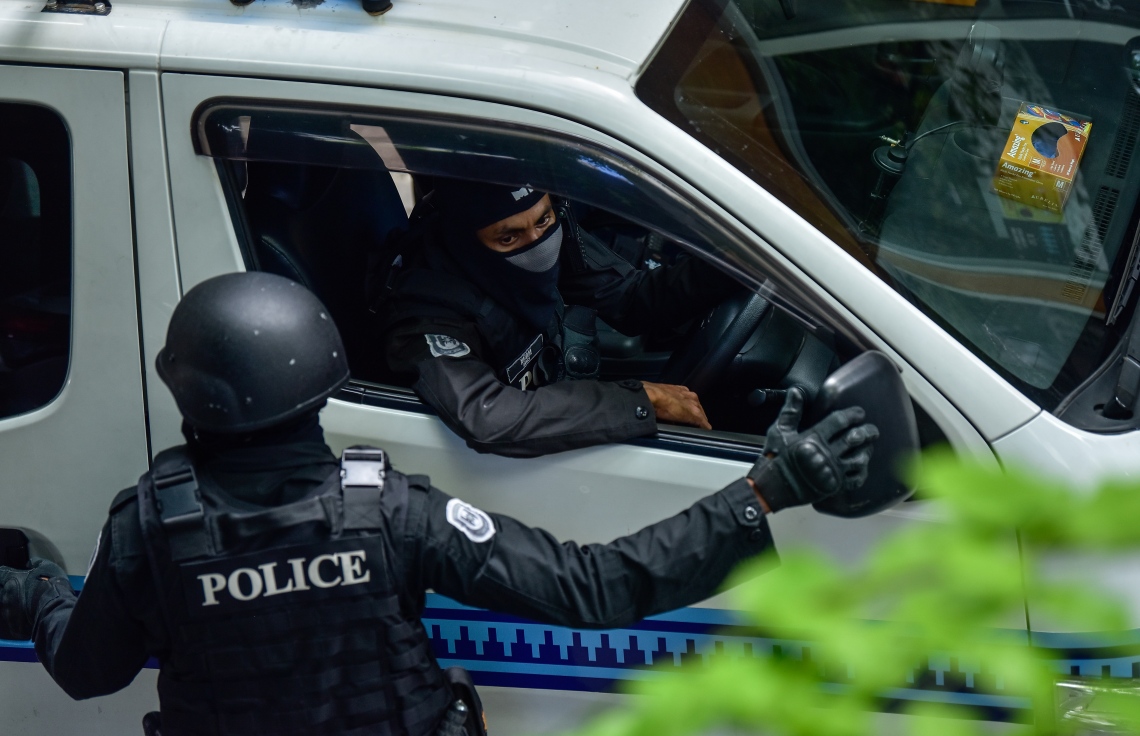 Terrorist attack of May 6: three others deny the accusations
[ad_1]
Three people prosecuted for their alleged involvement in the May 6 assassination attempt of former President and Speaker of Parliament Mohamed Nasheed denied the charges on Wednesday.
Nasheed was fatally injured by an IED attached to a motorcycle near his residence. The state has so far filed complaints against seven people for their involvement in the case; Ahmed Rasheed, Thahumeen Ahmed, Ali Haisham, Fahumee Ali, Ishaag, Mujaz Ahmed and Mohamed Naazim.
Mujaz and Thahumeen had previously denied the charges.
Ishaag is accused of transporting explosives, of planning a terrorist act and also of participating in a terrorist act. Nazim is accused of having participated in terrorist activity. Fahumy and Haisham are accused of planning a terrorist activity,
However, Fahumy, Haisham and Nazim have all denied the charges against them.
The state said it had sufficient documentary evidence and witnesses it would submit for this case if it denied its charges. The did not give further details however.
Ishaq had asked for more time to study the evidence presented against them so that they could better prepare their defense. As the rest of the defendants made the same request, the court allowed it.
The detention of the accused was then decided during the trial.
Adhuham, accused of participating in and perpetrating the terrorist attack, pleaded guilty to the charges against him. His case is therefore being conducted separately, and for reasons of national security, in secrecy as well.
[ad_2]