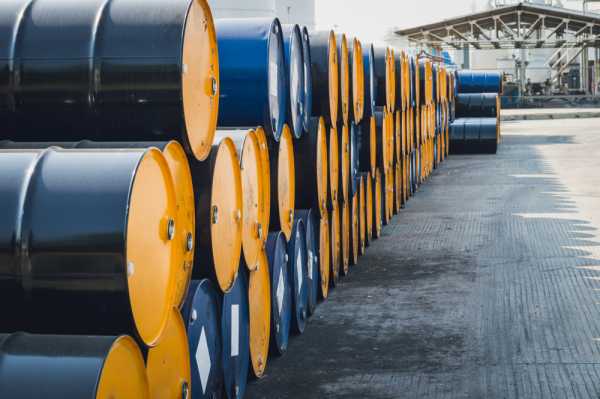 WTI crude faces little resistance up to $88.18
U.S. West Texas Intermediate crude oil futures rose on Tuesday on possible supply distribution issues after attacks in the Middle East Gulf added to an already tight supply outlook. The market is also supported by easing concerns over Omicron after some reports suggested the outbreak in the US may have peaked.
As of 13:14 GMT, March WTI crude oil futures are trading at $84.67, up $1.37 or +1.64%. On Friday, the United States Oil Fund ETF (USO) settled at $59.96, up $1.69 or +2.90%.
Supply problems increased this week after Yemen's Houthi group attacked the United Arab Emirates, escalating hostilities between the Iran-aligned group and a Saudi-led coalition.
After launching drone and missile strikes that set off explosions in fuel trucks and killed three people, the Houthi movement warned it could target more facilities, while the United Arab Emirates said that they reserved the right to "respond to these terrorist attacks".
March Daily WTI Crude Oil
Daily Swing Chart Technical Analysis
The main trend is up according to the daily swing chart. A trade through the intraday high at $85.16 will signal a resumption of the uptrend. A move to $74.01 will alter the main downtrend.
The minor trend is also up. A trade at $77.34 will change the minor downtrend. This will shift the momentum down.
The minor range is $77.34 to $85.16. Its 50% level or pivot at $81.25 is the closest support.
The second minor range is $74.01 to $85.16. Its 50% level at $79.59 is additional support.
Daily Swing Chart Technical Forecast
The direction of March WTI crude oil futures on Tuesday will be determined by the reaction of traders at $83.30.
Bullish scenario
A sustained move above $83.30 will indicate the presence of buyers. Pulling back $85.16 will indicate that buying is getting stronger. If this move creates enough upward momentum, look for a possible push to $88.18.
Downside scenario
A sustained move below $83.30 will signal the presence of sellers. If this move generates enough downward momentum, expect selling to eventually extend to the first pivot at $81.25.
Secondary notes
A close below $83.30 will form a potentially bearish closing price reversal top. If confirmed, this could trigger the start of a 2-3 day correction.